About Focal Seizures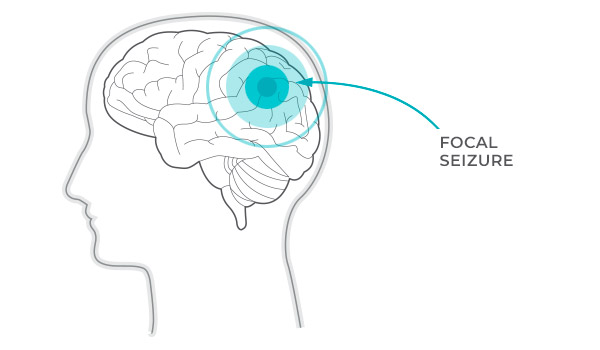 A focal seizure is localized within the brain and can either stay localized or spread to the entire brain, which is typically categorized as a secondary generalized seizure. Focal seizures are the most common type of seizure experienced by people with epilepsy. The treatment of an individual patient with focal seizures is currently focused on reduction of seizure frequency, with seizure freedom as the ultimate goal. Focal seizures (simple, complex and secondary generalized tonic-clonic) account for approximately 60% of seizures (GlobalData Report 2017) of which approximately 33% are considered resistant to current treatments (Epilepsy Foundation). It is estimated that the addressable population in the United States could include approximately 460,000 adults and
70,000 pediatric patients with focal epilepsy.