About KCNQ2 Epilepsy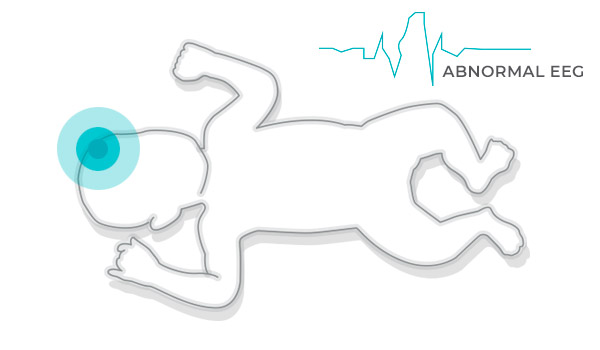 KCNQ2 developmental and epileptic encephalopathy (KCNQ2-DEE), otherwise known as EIEE7, is a rare, severe neurodevelopmental disorder with a significant seizure burden and profound developmental impairment. KCNQ2-DEE is uniquely characterized by multiple, daily, refractory seizures presenting within the first week of life with a prominent tonic component and autonomic signs. Seizures are often accompanied by clonic jerking or complex motor behavior. The electroencephalogram, or EEG, at onset of the disease shows a burst suppression pattern later evolving into multifocal epileptiform activity. The infants usually develop a severe to profound intellectual disability with axial hypotonia that can be accompanied by limb spasticity. The seizure activity typically decreases with age with some patients becoming seizure free or experiencing more minor seizure burden by 3 to 5 years of age; however, a survey of patient caregivers conducted by us indicates that a significant proportion of patients have ongoing seizures
beyond this age range. The intellectual disability and other co-morbidities are not reversed or improved with age and patients generally require life-long care. Patients are often non-verbal and some children may also have autistic features. Seizure-related bradycardia and oxygen desaturation with cyanosis have been observed, and are thought to contribute to the significant risk of Sudden Unexpected Death in Epilepsy, or SUDEP, in these children. A recent epidemiology study from Europe examining the incidence and phenotypes of childhood-onset genetic epilepsies reports the incidence of KCNQ2-DEE as approximately 1 per 17,000 live births (5.89/100,000).